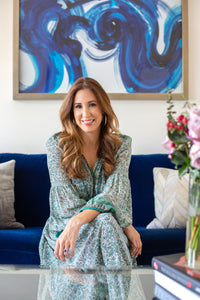 A NOTE FROM OUR FOUNDER
I have always had a passion for all things skin and beauty. Growing up, my grandmother had a skincare spa in Miami. She was glamorous, successful, and I wanted to be just like her. I have the best memories of spending time at work with her. I always knew that somehow I would end up in the same industry and, while I took a different path I ended up right where I was supposed to be.
For the last 14 years I have worked in the medical aesthetics field. I have learned so much working alongside some of the best practitioners in the country, but I always knew I wanted to start my own company. I felt something was missing in the sun protection space and I wanted to be the one to create it. I love that I made a fun, stylish version of something that has always been a plain and boring category. I did it differently. I have had so much fun on this journey and am beyond proud to say that we created jobs for other women along the way. All of our products are handmade by women, in the USA.
Thank you for joining me on this adventure. We still have so much to do!
XO,
Christina E. San Jorge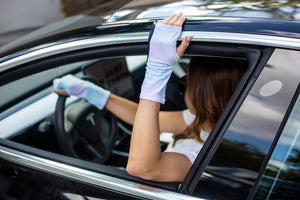 LUXURY, STYLE & SELFCARE
Sol Amie embodies the soul of the modern individual by delivering a line of fashion forward, environmentally conscious UPF driving gloves designed specifically for those who prioritize luxury, style, and self care.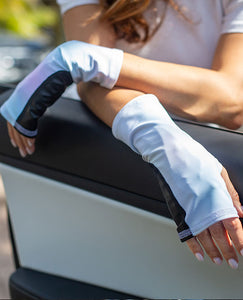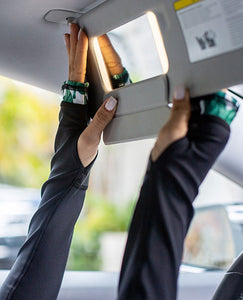 The average driver spends over 1,000 hours a year behind the steering wheel, exposing their hands to the damaging UV rays of the sun. Over time, those hands absorb a shocking amount of UVA and UVB rays leading to brown spots, wrinkles, and a significantly increased risk of skin cancer.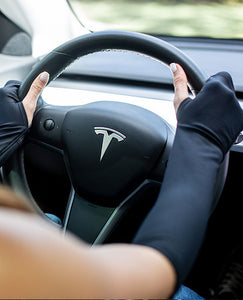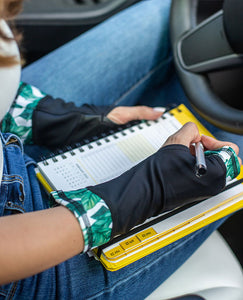 Sol Amie shields your hands against the sun without sacrificing your style. With a UV Protection Factor of 50+, our stylish gloves deliver the highest achievable level of protection for your hands against the sun's UV rays.